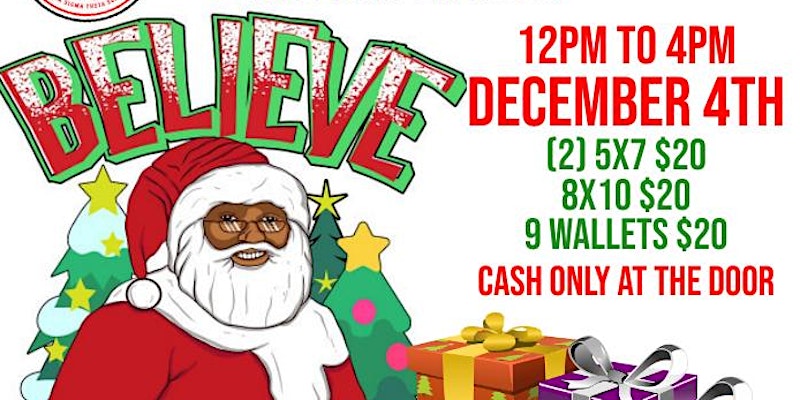 Come take a picture with our Soulful Santa!
Date and time - Sat, December 4, 2021 12:00 PM – 4:00 PM EST
Location: Lincoln Elementary School 1260 Gresham Street Bethlehem, PA
Santa is Fully VACCINATED
(2) 5x7 = $20 (this includes 2 5x7 pictures on 1 page)
9 Wallet Size Pictures = $20 (9 wallet size pictures on 1 page)
About: the
Allentown Alumnae Chapter of Delta Sigma Theta Sorority, Inc
. ( AAC) has served the Lehigh Valley since 1991!

Our mission is to assist, inform and partner with members of our service area by conducting service projects that represent our National Programs. These service projects are in alignment with the Sorority's Five Point Programmatic Thrust, Economic Development, Educational Development, International Awareness & Involvement, Physical and Mental Health and Political Awareness & Involvement.

Delta Sigma Theta is one of nine historically black Greek letter organizations. The overarching umbrella of these organizations is known as the Pan Hellenic Council or the Divine Nine.

The primary purpose and focus of The Council is camaraderie and academic excellence for its members and service to the communities they serve. Each promotes community awareness and action through educational, economic, and cultural service activities.