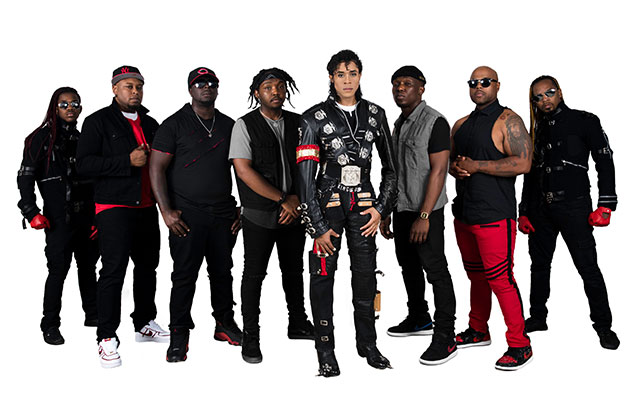 Saturday, September 2nd 2023
Price: $20-$39
$10 minimum Food and Beverage for all reserved seating.:
Genre: Tribute to Michael Jackson; Pop, Soul
Artist Website:
whosbadmusic.com/whos-bad
Facebook:
Click Here
| Twitter:
@whosbadmusic
| Instagram:
whosbadmusic
Who's Bad's live performance is an unrivaled celebration of pop music's one true King. Their power-packed performance of Michael Jackson's expansive catalog has ignited crowds on every continent and can only be described as a jaw-dropping, musical must-see. As the longest-running Michael Jackson tribute band, and the only one to predate his untimely passing, Who's Bad has awed even the skeptics, selling out nearly 50 venues in the United Kingdom including London's O2 in December of 2010, the venue where the King of Pop was slated to end his career with a 50-show "This Is It" concert series. Beyond this unparalleled achievement, Who's Bad has checked some of the world's most famous pavilions off their 'to-do' list, selling out their first tour of China with stops at Ningbo's Grand Theatre and Hunan Grand Theatre in Chengsha. Never neglecting Michael's U.S. fans, Who's Bad has packed The House of Blues in Houston, Dallas, and New Orleans; rocked DC's 930 Club and returned to their native Chapel Hill, NC boasting larger, more eagerly-awaited performances with every romp around the globe. Sold-out shows from Colorado's Bluebird Theatre and LA's Gibson Amphitheatre and Romania's Sala Palatalui to Teatro do Bourbon Country (Porto Alegre, Brazil) tell the story: no corner of the earth is safe from this infectious party production.
Read more